Founder Patron Fr James memorial
In honour of ACF's founder Patron Fr James Pathinathan a memorial has been erected by the Parish of Mullaitivu within the Tsunami memorial compound in Mullaitivu.
During the 2004, Fr James played a crucial role in rescuing several people to safety. The statue itself was revealed on Boxing Day 2020, exactly 16 years following the tragic event.
This is a great tribute to a selfless Priest who put humanity over religion.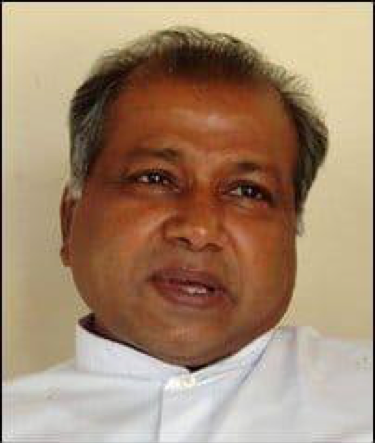 Arobanam Children Fund's Patron and mentor
With a heavy heart we the Arobanam Children Fund (ACF) committee inform you that Fr James Pathinathan passed away peacefully on 12 July 2019 after a brief hospitalisation in Colombo.
Fr James is the foremost person to bring the Arobanam family together in 1995.
In the early 1990s during the peak of the war, Fr identified 38 homeless children in the Kilinochchi area, brought them to safety and began to care for them in a church.
In 1995, he persuaded a consortium of friends in the UK to form a committee and raise funds to care for such children in dire needs. Inspired by this rewarding service, the committee subsequently registered Arobanam Children Fund as a charity in the United Kingdom in 1999; and to date have assisted several thousands of children with livelihood and over 55 students towards their university education. In addition ACF also has assisted civilians during natural disasters in Sri Lanka and India / Nepal, and the end of Sri Lankan civil war.
During this journey Fr James remained as ACF's Patron and worked closely with the committee mentoring and offering credibility and support. ACF are committed to continuously build upon the strong foundation Fr James had laid.
May his soul Rest In Peace.